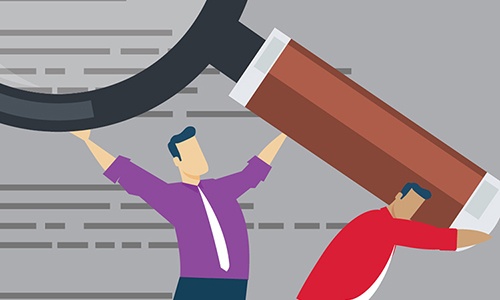 Why JD Edwards Server Manager isn't enough
Best practices for CNCs from CNCs — application performance management
Patching, debugging, deploying, maintaining and at times performing magic. That's the basic CNC job description. When things are good, life is good. But when system performance drops, all eyes are on you to make it right—quickly. We lean on each other at ERP Suites for rapid problem-solving, but what if you are a one-person show?
The number one way we stay ahead of issues is Clarity, the ERP Suites application performance management tool.
If you are using JD Edwards Server Manager, you are only seeing part of the picture. Clarity pulls the same information PLUS unique insights like web user network/server response with the interactive application name/version by user. And it's all presented in a single, actionable dashboard.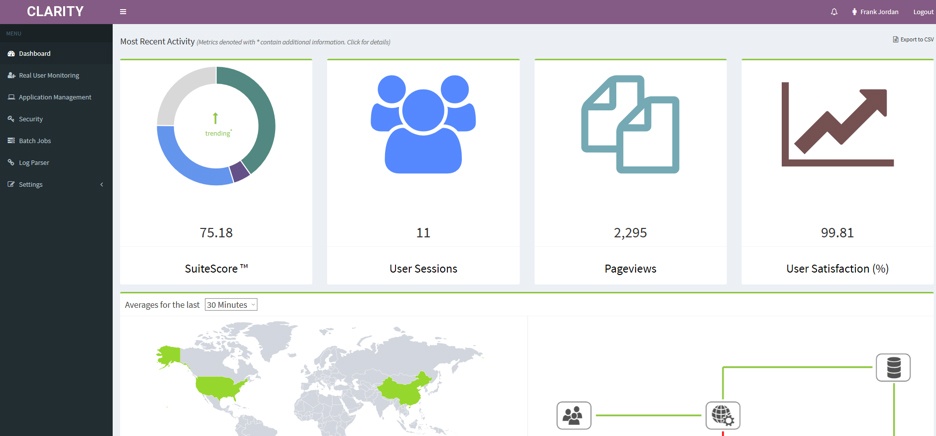 It's true Server Manager provides real-time data and 24-hour history. But if you want greater detail or a deeper historical look you must run JD Edwards Application Management Suite (AMS4JDE) under Oracle Enterprise Manager (OEM). This comes with a significantly higher price tag than Clarity's mid-market, cloud-based, subscription.
Clarity was born out of necessity. Founded on cloud and managed services, ERP Suites juggled software for years to get the most relevant performance data. We tried OEM and Real User Experience Insights (RUEI). We searched endlessly for a time-saving solution that would reinforce our team internally and on location. Nothing supported the reality of life as a CNC, so we created our own tool.
Over 10 years of hosting and application management experience are wrapped into Clarity. Among the best system monitors, it consolidates data sources to present a high-level picture of your JD Edwards EnterpriseOne configuration. And it sends alerts to help you prevent issue escalation. As a Clarity user, you can subscribe to various menu items to form your own entry dashboard including:
High-level metrics with SuiteScore™ — overall status at-a-glance
RUEI monitoring — end user performance and usage analysis
Application management — historical graphs and trends
User analytics — web usage by application/user with response time
Batch jobs — real-time processing and average run time metrics
Database — Oracle and SQL server activity
iSeries — IBM i Server system performance insights
Security — E1 overview and metrics
Log parser — Log monitoring and alerts
At ERP Suites, we use Clarity 24/7/365 to ensure customer success and want to help you achieve the same results. If you are a Clarity customer, subscribe to our biweekly blog for valuable insight. We'll begin our series with a look at how you can use application management features to quickly resolve load balancer issues and more.
Learn more about the team behind Clarity at erpsuites.com.