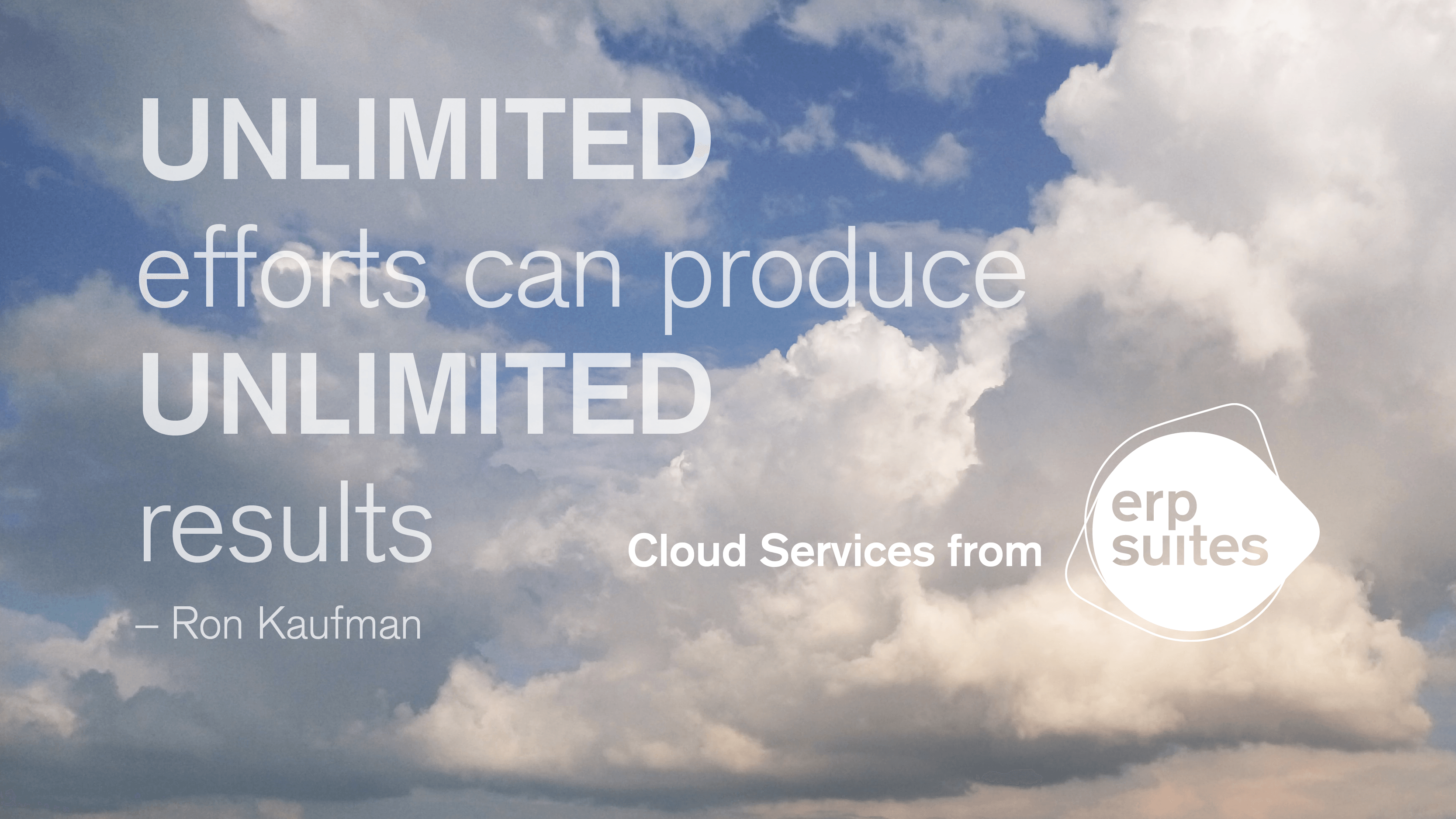 Virtually unlimited cloud object storage — why we <3 S3
Companies move their IT resources to the cloud to escape the hassles of traditional infrastructure and on-premise resources. Latency issues. Storage limitations. Increasing costs. At ERP Suites, we use Amazon Simple Storage Service (S3) to help customers realize the benefits of secure cloud object storage and a pay-for-use pricing model.
What is Amazon S3?
Amazon S3 is an object-based cloud storage solution that gives our customers virtually unlimited storage. It's at the heart of most AWS offerings storing data for enterprise applications, websites, mobile applications, IoT devices, and big data analytics. S3 provides scalability, durability, and availability with affordable storage classes designed for the budget-conscious.
S3 touts 99.999999999% durability—yes, eleven nines! That makes it an excellent solution for archiving data. A customer can archive 10 TB of data for as little as 10.14 USD a month. Even more important, they have the satisfaction of knowing that their data is safe.
Ease into Amazon S3 with hybrid cloud object storage
Migrating an entire system to the cloud can be resource-intensive. Many ERP Suites customers opt to take smaller steps instead. S3 is available, no matter where you are on the cloud journey. Consider AWS Storage Gateway, a hybrid approach to cloud object storage. Storage Gateway is your point of entry to virtually unlimited S3 storage for your on-premise applications. While your applications remain on-premise, you gain low-latency access to your data in the cloud. It's a popular way to sample the benefits of AWS for companies just getting started.
Meet security and compliance demands
Amazon S3 supports server-side encryption for data at rest. It also supports client-side encryption, ensuring your uploads are safe during transit. S3 also maintains a variety of compliance standards across numerous industries. With auditing capabilities to monitor access requests as well, S3 checks the security boxes.
Do more with what's in storage
Businesses that optimize their data edge out their competition. We use Amazon Athena and AWS Lake Formation to help our customers use their data more efficiently without ever leaving AWS.
Amazon Athena

enables customers to run standard SQL queries against the data stored in S3. It's a serverless service, so there is no infrastructure to manage, and you only pay for the queries you run. With Athena, there's no need to move your data to another analytics platform.

With

AWS Lake Formation

, our customers can build a data lake—right inside S3. You simply point Lake Formation at your data sources. It crawls those sources and moves the data to your S3 data lake in a matter of days.
Unlimited object storage minus the costly upfront capital costs of maintaining physical infrastructure equals business agility. Extend your on-premise storage or build an entirely new application in the cloud. Amazon S3 has your object storage solution.
Need help migrating to AWS or implementing an innovative idea? ERP Suites is an AWS Partner. We align cloud services with business goals to help you maximize your cloud technology investment. Learn more at erpsuites.com.