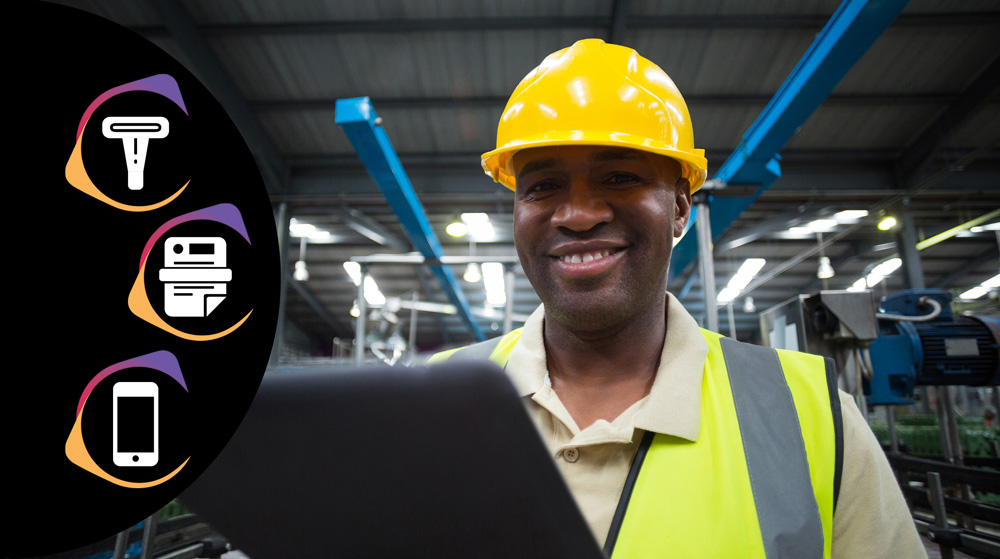 Hands-down favorites: automated data entry options for JDE systems
Let's not mix words. Manual data entry is a time suck. It's prone to mistakes too. If you've shied away from solutions due to cost and complexity, it's time to reassess your options. Cloud technologies have made automated data entry affordable, practical, and attainable for businesses built on JD Edwards (JDE). Here are three approaches to (re)consider:

Scan and save
Barcode scanning is as old as "The Exorcist" and a timeless solution. At potentially $4,500 per scan point,* though, it's enough to make your head spin. Enabling this type of automated data entry typically requires the purchase of a high-end scanning device. A company must then pay for a software license—per device—to interface with JDE. That's a steep price of admission.
Don't abandon the idea or limit your scope just yet. New and improved barcode scanning solutions like ERP Suites Scanability use orchestrations to transmit data instantly via the cloud. They integrate seamlessly using JDE's inherent capabilities instead. A simple interface can work with any scanning device, including smartphones and tablets too. Less development time and flexible options reduce your costs dramatically.
Already have a barcode solution? Think about switching.
Mitsubishi Electric Automotive America (MEAA) implemented 180 handheld scanners across 100 production lines. Given that a single scanner had to travel from start to end, they limited automation to critical material entry points. Efficiency and accuracy improved, but high costs prevented them from expanding the solution. Switching to Scanability, MEAA was able to place fixed-point scanners at every position on the line. The ease of development even opened the door to other use cases.
Read and write hands-free
Long before the first barcode slid across a supermarket scanner (it was Wrigley's Juicy Fruit, by the way), we had OCR. A machine that can read—that's Jetson's stuff there. Shockingly, optical character recognition (OCR) has been automating data entry since 1929. So why aren't more businesses using it?
Like barcode scanning, cost, setup, and software maintenance have been barriers to automation. However, cloud technologies are knocking them down. For example:
Innovative companies are using AWS Textract, a machine learning service, to pull data from nearly any document type, including handwritten pages. It can read, process, and map to JDE without any manual effort. And it does it in mere minutes. AWS Textract relies on OCR technology, but you only pay for what use and don't get stuck in a long-term contract. The solution requires a simple portal for intake, which you can make available to the entire back office to maximize your investment.
Build an app for that
End users want convenience. The business wants quicker response times, improved accuracy, and broader visibility. OK, please both. By leveraging mobile capabilities to automate data entry, you can boost efficiency across the organization and every remote corner.
Don't think of it as running EnterpriseOne on your device exactly. Instead, mobile apps are purpose-built for specific tasks. They feature a more intuitive interface than your core JDE application and eliminate keystrokes. You might use voice-to-text to capture sales reports from the field and feed them into your system in real-time. We talked about scanning barcodes, but you could use the camera to document service work or upload invoices too.
JDE mobile apps are low-hanging fruit on the automation tree. You choose a front-end, low-code development tool like Oracle Visual Builder Cloud Service (VBCS) or ERP Suites Mobility. Then, build orchestrations to collect, filter, analyze, and act on JDE data in real-time.
Need help implementing the best solution for your business? Get in touch with ERP Suites Advisory Practice to map out your transformation.
*Based on 2019 internal data