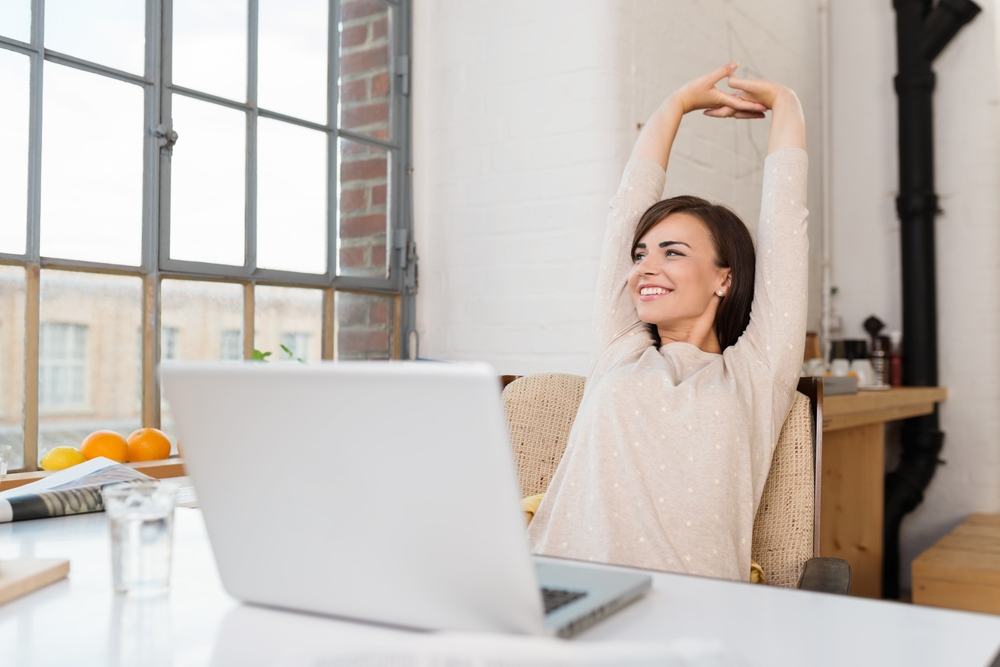 Simple Analytics Platform Designed for JDE Business Users
ERP Suites sees advanced analytics as the next evolution of the JD Edwards EnterpriseOne solution. For decades companies have invested in their ERP processes, gained efficiencies, and yet struggle to make data more strategic and valuable. World-class companies recognize years and or decades of data as assets and invest accordingly. Through Oracle Analytics Cloud (OAC), ERP Suites offers JDE users an analytics platform and service that business users can leverage.
Business Use Cases for ERP Suites Analytics
In today's fast-paced business world, companies are constantly seeking ways to gain a competitive edge. By leveraging JD Edwards data, businesses can
Optimize the supply chain

Focus efforts

Realize cost savings

Forecast cash flow and more
Optimize the Supply Chain
Partnering with ERP Suites makes it easy for businesses to uncover these valuable insights and more. For example, an analytics service can help businesses optimize their supply chain by predicting future demand, optimizing inventory levels, and avoiding stockouts. By doing so, businesses can reduce waste, minimize costs, and improve customer satisfaction.
Focus Efforts
Similarly, an analytics service can help businesses tailor their marketing and sales strategies by analyzing sales data and grouping customers based on similar characteristics. This allows businesses to focus their efforts on the customers who are most likely to convert, thereby increasing sales and revenue.
Realize Cost Savings
Furthermore, an analytics service can help businesses identify cost-saving opportunities, such as analyzing shipping patterns, identifying freight costs, and finding 3PL or backhaul opportunities. By taking advantage of these opportunities, businesses can significantly reduce costs and improve their bottom line.
Forecast Cash Flow
Finally, an analytics service can help businesses forecast their cash flow by using historical data from accounts payable, receivable, and general accounting. This enables businesses to better manage their cash flow, anticipate future financial needs, and take advantage of cash management opportunities.
In short, ERP Suites Analytics has many use cases to provide businesses with the insights they need to make informed decisions, optimize their operations, and achieve a competitive advantage in their industry.
What does ERP Suites analytics platform provide customers?
A simple, intuitive, EnterpriseOne aware analytic platform that "business" users can immediately leverage.
Quick integration with Oracle Analytics Cloud, starter solutions, training, and operational monitoring.
Resources to model EnterpriseOne data as well as introduce data outside of JD Edwards.
Ability to drill back into EnterpriseOne applications.
Integrate OAC analysis with SharePoint.
What capabilities does your platform offer?
OAC provides a range of powerful analytics capabilities beyond what is available in standard EnterpriseOne. This includes the ability to explore data in-depth, conduct ad-hoc analysis, and generate insights automatically. Graphing, predictive modeling, and machine learning capabilities enable organizations to gain deeper insights into their data and uncover hidden patterns and relationships. The business can make more informed business decisions that drive better outcomes.
Do we need to provision more IT resources and licenses?
ERP Suites offers OAC as a subscription-based cloud-based platform, which means that organizations can easily add new users and data sources without worrying about infrastructure, resource constraints, or dedicating additional workstations. With ERP Suites, clients gain access to additional resources, industry expertise, training, and technical expertise without having to find additional resources and solutions themselves.
Cloud solutions, such as OAC, offer quick benefits over traditional on-premise solutions. There is no upfront technology investment required. Businesses just need to validate and access EnterpriseOne AIS services.
How is the data integrated?
To use OAC with EnterpriseOne data, the two systems need to be integrated. This integration can be achieved by using various methods, whether on-premise or hosted in the cloud. ERP Suites, for example, has achieved this integration with minimal configuration using a range of tools and technologies, such as EnterpriseOne Application Integration Services (AIS) authenticated web services, API keys, REST APIs, OCI, Oracle Autonomous Data Warehouse (ADW), data flow and ERP Suites cloud-based code repository. This approach eliminates the need for band-aids or islands of data in disparate directories, formats, development tools, and additional databases.
What if I need 3rd party data?
Web services configuration is a way to connect and integrate data from various sources, including other applications, SQL and No-SQL databases, file servers, and host providers. Rest APIs are a popular method used for this purpose, as they provide an alternative to traditional ODBC and flat-file data resources.
Is this just another development tool?
ERP Suites chose OAC because it's primarily a "business" analysis tool that emphasizes productivity and collaboration as key components to delivering solutions.
OAC provides a web interface collaborative environment that allows customers to share insights and collaborate with others. Business users who are comfortable with Excel-like functions and graphs can be immediately productive using OAC, without having to develop programs or write event-driven logic. Analysts can focus on the analysis itself instead of software development.
With OAC, analysts can publish and share dashboards, workbooks, and individual reports, as well as collaborate on data preparation and analytic tasks. A user can even drill back into EnterpriseOne applications for additional details and understanding. Our solution also offers website integration such as SharePoint, scheduled output of reports in PowerPoint or PDF format, as well as mobile analytics that can be accessed on IOS and Android devices.
The modern JDE analytics tool
ERP Suites teamed with Oracle to offer JD Edwards customers a unified analytics platform that leverages Oracle Cloud Infrastructure (OCI) and Oracle Analytics Cloud (OAC). Our analytics platform and services provide business users and analysts with modern data analytic tools to deliver value and make informed decisions.