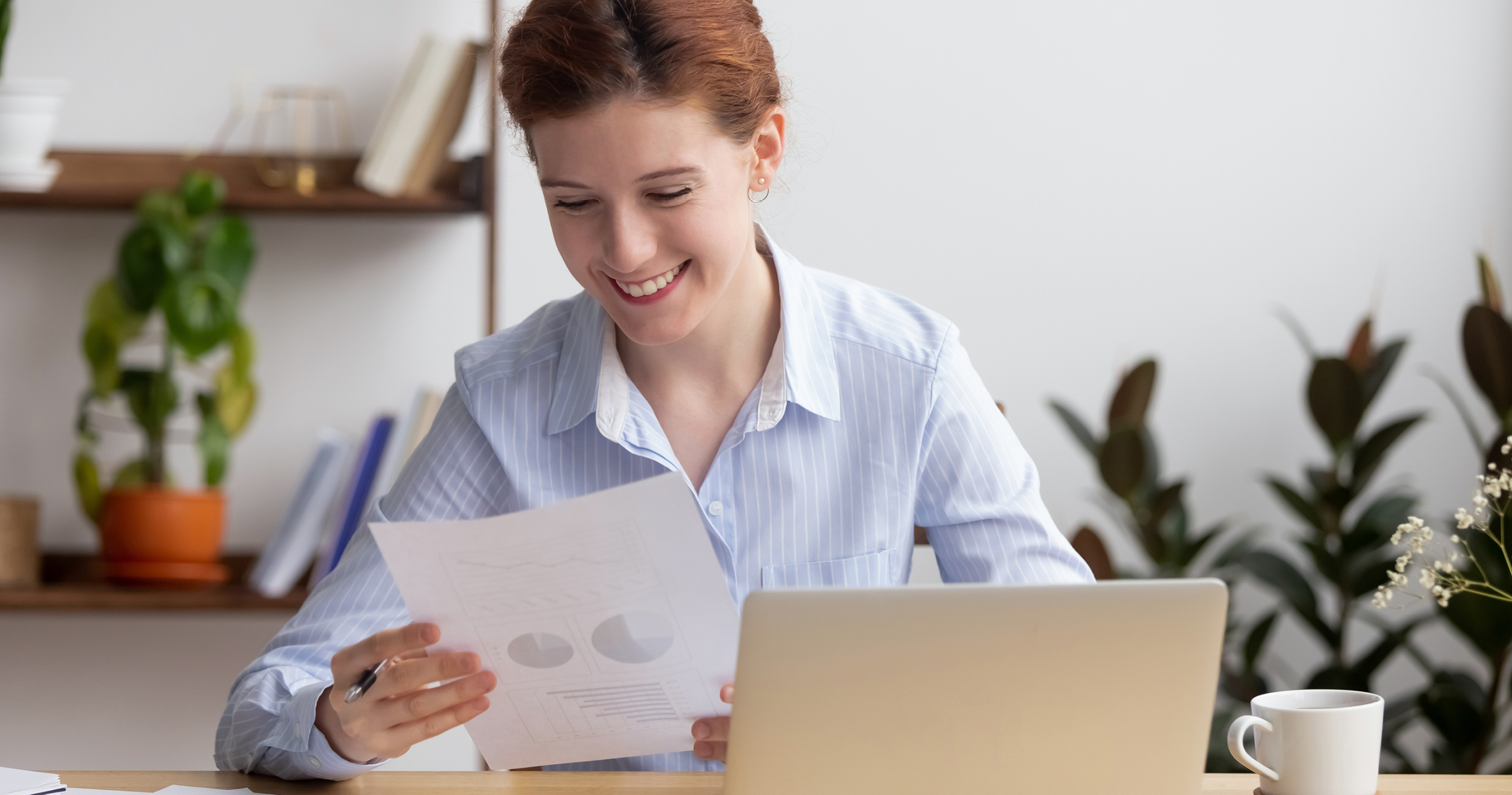 Creating total compensation reports from EnterpriseOne with BI Publisher
Human Resources is a secure repository of critical business data. As curators, JDE HCM professionals must securely distribute the right data to the right people at the right time. Oracle BI Publisher makes the job a little easier for JD Edwards users with features to build, manage, and deliver HCM reports right from EnterpriseOne. Even custom solutions like total compensation reports are a breeze with BI Publisher's flexible format.
What is Oracle BI Publisher?
Oracle BI Publisher (Business Intelligence Publisher), affectionately known as "BIP," is an enterprise reporting solution that significantly streamlines report generation. Not only is it capable of exporting reports as PDF, XLS, and other formats, but it can also translate them into multiple languages. BI Publisher alleviates the high cost of maintaining business documents without sacrificing full-range reporting capabilities, such as charts, formulas, watermarks, and graphics.
BI Publisher and JD Edwards HCM reporting
Most JDE HCM users have experienced the time-saving benefits of BI Publisher. EnterpriseOne relies on it to produce W-2, T4, and 1095 forms more efficiently. Thanks to BIP, users no longer need to adjust their data to fit pre-printed IRS forms. The tool does it all. But that's only a fraction of what BI Publisher can do.
BI Publisher is a powerful resource for designing custom HCM reports, such as Total Compensation Reports or Total Rewards Statements. These reports demonstrate the full value of all the rewards an employee receives for their time and talent. In that way, they play a vital role in strengthening employee satisfaction and retention. And with BIP, HCM professionals can present a more precise picture in an employee-friendly format.
Configuring JDE for Total Compensation Reports
There are many ways to design a custom total compensation report using BI Publisher, but let's keep it simple. Begin by creating a list of items you want to display in the report. For the example below, I chose regular employee pay, overtime, and "other" pay as well as employer-funded benefits.
Next, use JDE category codes on PDBAs (Pay Types, Deductions, Benefits, and Accruals) to configure the PDBA values you want to see. I started with cash compensation and benefits, including employee and employer contributions. Once your categories are defined, you can use BI Publisher to illustrate the data in graphs/charts and design headers/footers to brand your report.
In this example, the company logo and employee information appear in the header. BI Publisher breaks down cash compensation by regular pay, overtime, and other pay. Then, it subdivides benefits into insurance contributions, mandated benefits, and retirement investments. Again, you can use PDBA category codes to customize these sections for your organization. Lastly, the footer pulls in a general 401(K) reminder, but this is—you guessed it—entirely up to you.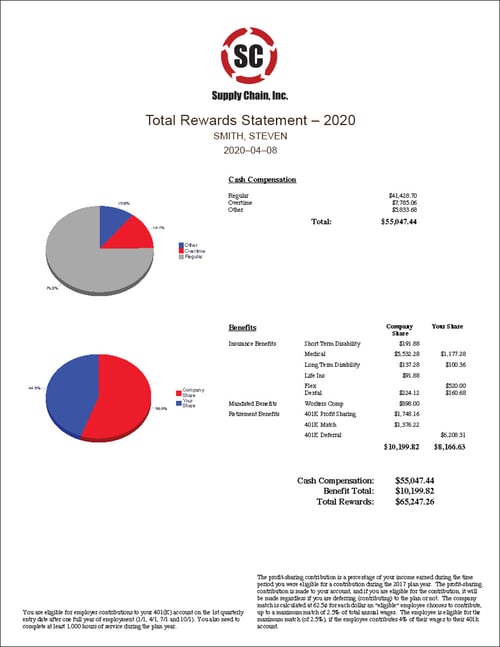 If you prefer larger graphics and text, try a two-page format instead. In this case, I decided to add employer-paid taxes (FICA, Medicare, and unemployment) by leveraging the Co/Empl paid field in the Tax Area Information (P069012).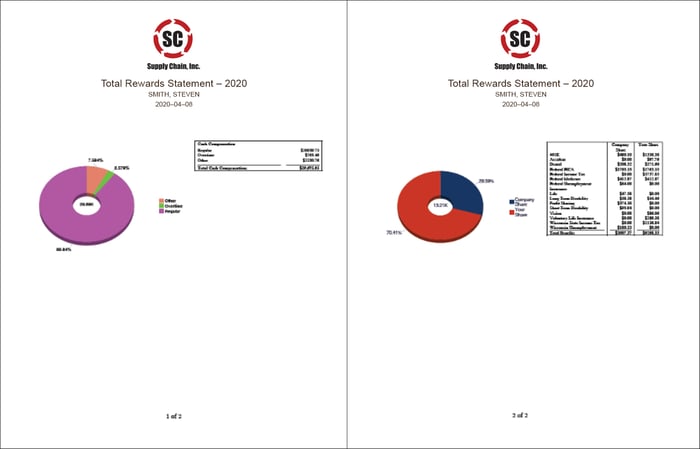 Once you understand what's possible, there are seemingly endless ways to sort HR data. And total compensation reports are just the beginning. Explore BIP inside JDE to provide your own business with the right data at the right time to support your own HCM best practices.