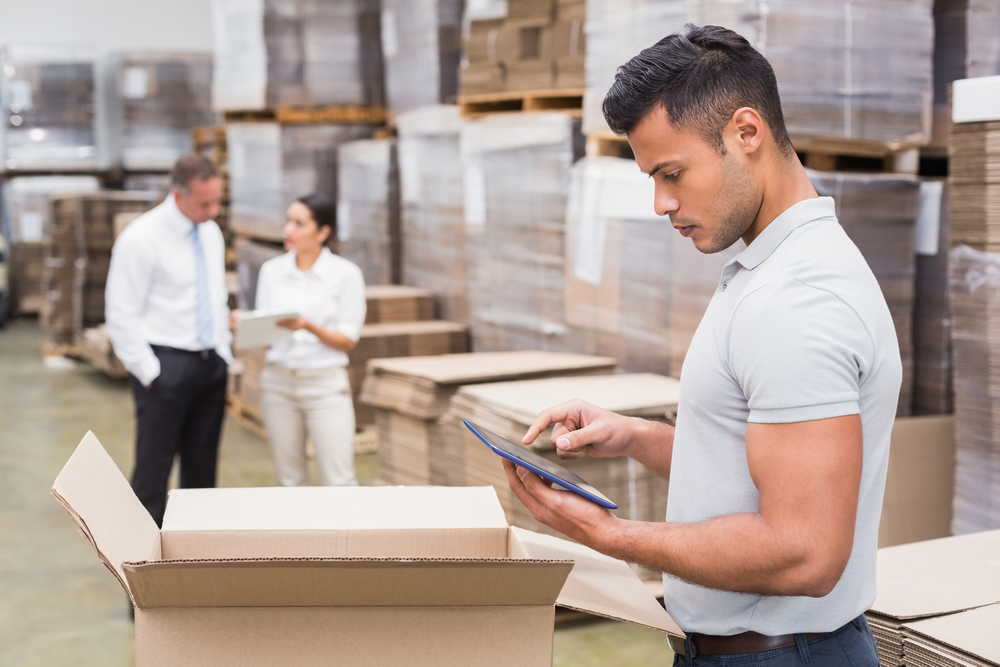 Barcode Scanning Costs for JD Edwards
Implementing and maintaining a barcode scanning solution can be a minefield of hidden costs and complicated support requirements. In this article, we'll familiarize you with some of the barcode scanning cost factors for enterprise businesses using JD Edwards and demonstrate how ERP Suites Scanability offers significant advantages.
Additional Hardware Requirements
Because they're based on third-party applications and utilize their own native coding, many common barcode scanning solutions for JD Edwards require you to mount additional hardware servers to run their product. Typically, you can expect to need between three and six additional support servers. Naturally, additional hardware comes with additional costs. Depending on software requirements, licensing fees, and general maintenance, three to six additional servers could cost you anywhere from $2,000 to $4,000 per month to operate.
Since Scanability is based on JD Edwards Orchestrations, it integrates easily with your existing JD Edwards configuration and support structure. This means that, as long as you have AIS (Application Interface Services) installed and configured to work with Orchestrations, you won't need additional support servers to run Scanability. This could represent significant barcode cost savings for your company.
Faster Deployment and Implementation
In some cases, less truly is more. Because Scanability leverages business processes using JD Edwards Orchestrations and does not require third-party applications, special coding languages, and additional support servers, it can help you realize faster barcode scanning deployment and implementation times. There are simply fewer hurdles that you have to jump over to get up and running.
Additionally, it's important to understand that most legacy barcode scanning solution providers are not JD Edwards experts. By contrast, at ERP Suites, JD Edwards EnterpriseOne is what we do. We have a team of experienced support personnel who understand the intricacies of running JD Edwards, and who are continually engaged in research and development. Whereas most solution providers will leave you to your own devices after they've completed the initial barcode installation and implementation, our team will work with you on an ongoing basis and advise you from their expertise as they become familiar with your operations. This not only gets you up and running faster at the start, but it also ensures that any issues that might arise along the way—including upgrades and changes to processes or JD Edwards—are handled as quickly and efficiently as possible. You won't need to resort to the time and expense required to hire and work with consultants who aren't familiar with your systems and don't know JD Edwards well.
Ready-Made Process Flows
Where day-to-day operations are concerned, we have a library of standard process flows that can be readily incorporated into your existing JD Edwards configuration, and we have the experience to know the best methodologies for going about this and getting things right the first time. Again, because most legacy barcode scanning solution providers are not JD Edwards experts, this is not something they can offer you. If you're running one of their systems and you need to make changes, you'll either have to hire consultants or purchase additional support hours.
Furthermore, the process flows created by other barcode consultants will often be quite simple, as they'll be designed to correct particular issues or add some simple type of functionality. As time goes on, this could result in your configuration accumulating a large number of flows, which, in turn, can lead to greater support costs. The flows we currently have in our library—and those we can create for you, if necessary—will be more comprehensive because we have the expertise required to craft them in such a way that they'll do as much heavy lifting as possible. This facilitates greater efficiency while keeping costs for barcode scanning implementation and maintenance low at the same time.
Built-In Analytics
As business leaders, you hear analytics discussed from many different sources. We can benefit from analytics pulled from a variety of business systems we use every day including JD Edwards. Harvesting and combining data to find patterns is extremely beneficial to businesses. If analytics beyond what JD Edwards provides is needed, you may be required to add another license from a 3rd party analytics provider. It's important to factor the cost of this license, and even extra hardware, into the barcode scanning costs.
With Scanability, you get analytics built into your subscription. You'll get reports and dashboards that help make your business more efficient so you can achieve continuous improvement with your business processes. And even better, the analytics in Scanability provides machine learning and predictive capabilities that learns and improves your business with every scan.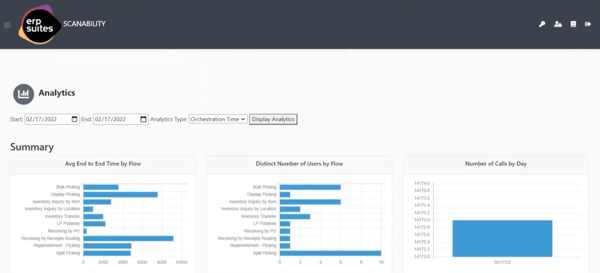 All Android Devices Supported
Customers frequently ask whether they'll have to purchase new barcode scanning equipment before they can run Scanability. If you're using Android devices in your warehouse, the answer is no. Scanability works with all Android devices.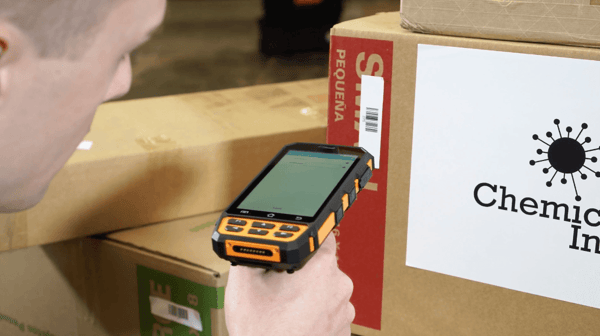 Barcode Scanning Device Licensing Costs
If you use JD Edwards and are looking at a barcode scanning provider, chances are you have to pay for each user and scanning device. This can be a headache when it comes to figuring out your costs. It also hinders your ability to grow because you need to evaluate each time you want to add users or scan guns.
Scanability uses a simple enterprise pricing model. When you want to grow your automation and empower your users, Scanability will not hold you back. You can add as many users or devices as you need. The freedom to add barcode scanners not only keeps your total cost down but makes it easy to grow without worrying about getting charged every time you want to expand.
The Cost of Ownership Difference
ERP Suites Scanability offers a lower-cost, more easily maintained solution based on native JD Edwards functionality, and is supported by a team of experts dedicated to leveraging their experience to your advantage. Scanability eliminates the pitfalls of third-party applications and the hidden costs of ownership so frequently associated with them. We believe that when you invest in a solution, you should get just that: a product and a support philosophy that works consistently and in your favor, rather than setting a potentially endless series of costly obstacles in your path and charging you extra to navigate them.